Rave Reviews from:
MrJeff200: One dad's music and miscellaneous blog.
SaulPaul calls himself a musician with a message and WE DREAM IN 3D celebrates imagination (the title track), movement ("Texas Two Step" and "Do That Hula Hoop"), and family ("Mama"). The disc checks in a a crisp 27 minutes. The standout track, "Rise," features 11-year-old vocalist Alexia Finney, although closing tune "Si Se Puede (Yes We Can)" is right there with it.
There's a whole world in SaulPaul's music and a goodly portion of it is locked inside the heads of its intended listeners. If your kids have already enjoyed some kid hop or if you want a friendly "gateway" act, give 'em a little SaulPaul for the holidays.
WE DREAM IN 3D is available on Amazon and iTunes.
SAULPAUL, We Dream In 3D
Out of the famed musical city of Austin, comes acoustic kid hop artist SaulPaul's new album We Dream in 3D. SaulPaul is a man with a message and We Dream in 3D conveys all manner of empowerment. SaulPaul's goal is to help children believe in themselves so they may achieve their dreams. And we all know those little people can dream BIG! Speaking of little people with big dreams (and big voices), SaulPaul's single off of We Dream in 3D is a remix of an earlier track called Rise which features an incredible 11-year-old vocalist named Alexia Finney whose voice is as big as the song's message. Holy cannoli can that little girl sing! Other incredible catchy and empowering tracks include Shine Right Now, Encourage Me, Be the Change, Motivation, and Si Se Puede. The title track, We Dream in 3D, originated as a chant SaulPaul would lead in his live shows. This chant grew into a song where he lyrically reminds children they have limitless potential, all they need to do is dare to dream and work to achieve it! And, as if the album doesn't already rain positivity, SaulPaul dedicates a song to all us Moms out there. He writes about the limitless scope of a mother's positive influence on a live track called Mama. Yes ladies, its our time to shine, credit is given where credit is due. Put that track on repeat! The album is loaded with hooks that are catchy and will have you two-stepping in no time. In fact, The Texas Two Step and Do That Hula Hoop are two of the most compellingly danceable tracks on the album. SaulPaul's message on We Dream in 3D is loud and clear, be strong, be proud, dream big and MOVE THAT BODY!
SaulPaul's We Dream in 3D Album Goes Global!!!
SaulPaul's Album, We Dream in 3D, goes global. He is ecstatic about the news that the music on the album is being highlighted across the world and has found a new home in Australia at Kinderling Kids Radio. His highly praised album was featured in their "High Five" radio program. SaulPaul was so excited to hear that Kinderling decided to give SaulPaul and We Dream in 3D a HIGH FIVE as one of their to musical artists and albums (respectively) that they think is awesome!
The encouraging, family friendly, uplifting album includes SaulPaul's re-imagined hits – Rise, Encourage Me, Mama, and more! Kinderling Radio praises SaulPaul's album saying, "Hip-hop kids – big and small – get ready to bust some moves to this week's High Five feature album! It's full of family-friendly, positive rap songs; exploring a child's future aspirations on 'Encourage Me', uplifting urban beats on the title track and the irresistible 'Do That Hula Hoop' for playtime. The beat-driven music is designed to inspire compassion, self-confidence and a love for rap in little people."
Check out the High 5 feature at kinderling.com. They are currently giving away 10 digital downloads of the album. To go into the draw, email us your name and postal address to comps@kinderling.com.au. Entries close midnight, Wednesday November 22. See the terms and conditions.
MPR's Rock the Cradle Radio Show adds SaulPaul's Music to their Show!!!
SaulPaul is happy to share that Minnesota Public Radio's 24/7 stream Rock The Cradle is adding Do That Hula Hoop, Rise, Be the Change and Texas Two Step to their rotation! Check out the station here.
This has been an exciting release for SaulPaul. The new album, We Dream in 3D, has been added to several stations across the country since its release, including nationally via XM radio channel 78 on SiriusXM and also in Australia. Thank you to all the radio shows that have been supporting the music and sharing with their listeners.
About Rock The Cradle
Rock it on your Playground. Rock it in your Fort. Rock it at dinner. Rock it on the way to school. Rock the Cradle on your smartphone or computer! Rock the Cradle Radio offers the best music for kids and adults to enjoy together: Sesame Street to the Rolling Stones, Bunny Clogs to the Beach Boys, Laurie Berkner to Belle and Sebastian… And now SaulPaul.
Now in Ashville, North Carolina – We Dream in 3D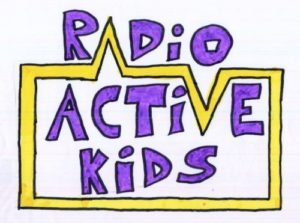 Wake up, RISE, and tune in to channel 103.3 for Radio Active Kids A couple of my songs will be played during this weekend's show. This is great news and I really appreciate all the support behind this album. Please tune in to channel 103.3 and listen!
Tune In and Hear SaulPaul on XM Radio on Kids Place Live!
Super excited to share that Rise, from the new album, We Dream in 3D, is now playing on XM radio channel 78 on SiriusXM Kids Place Live. This is great news and I really appreciate all the support behind this album. Please tune in to channel 78 and listen to Rise.
Kids Place Live is an engaging, interactive channel for families with kids featuring live hosts, wacky characters and an amazing library of music that includes your favorite TV & movie songs and some of the best independent Kids Music in North America.
Real live radio for real live kids….and the grownups who drive them around everywhere.
SiriusXM channel 78 and On Demand at www.siriusxm.com or www.kidsplacelive.com
Lead Single, RISE, on Spare the Rock, Spoil the Child Radio Show
After a week on the road for his new album, We Dream in 3D, SaulPaul was elated to hear that RISE, the lead single of the album, had been added to Bill Child's Spare the Rock, Spoil the Child Radio Show! This radio show will now bring a wider audience to SaulPaul's music. Originally, We Dream in 3D was created to bring positive and inspiring music to children and their families. Now, it's being played on one of the top children's radio shows in the country. In addition to being played on numerous stations across the U.S., the song debuted in SaulPaul's home state of Texas in Austin on KUTX 98.9 FM. Along with this station, RISE is also being played on numerous other stations across the country.
Although made with kids in mind, the show is not your normal children's radio. The show plays "indie music for indie kids". With songs that are carefully curated, not randomly generated, it's good radio period; not just good-for-kids radio. Included in the show are some of the best of music aimed at kids, like Dan Zanes, Moona Luna, and They Might Be Giants, and kid-friendly tracks from the likes of The Ramones, Ella Fitzgerald, Brian Eno, and more. Their home is KUTX 98.9, but are also available on PRX.org in a one hour syndication format for any radio station that wishes to air it.
Listen for SaulPaul's single, Rise, on Spare the Rock, Spoil the Child on these stations and times:
KUTX 98.9, Austin, TX, Sunday at 6 P.M.
WNKU, Cincinnati/Northern Kentucky, Saturday at 6 A.M.
93.9 The River, Northampton, MA/Brattleboro, VT, Saturday at 8 A.M.
106.1 The Corner, Charlottesville, VA, Sunday at 8 A.M.
KVRZ 88.9, Libby, MT, Saturday at 9 A.M.
KIYU, Western Koyukon Region, Alaska, Saturday at 10 A.M.
103.3 VFR, Northampton, MA, Saturday at 7 A.M.
WMCN, St. Paul, MN, Sunday at 8 A.M.
KFOK, Georgetown, CA, Sundays at 8 A.M.
WJFF 90.5, Jeffersonville, NY, Saturdays at 10 A.M.
KMRE 102.3, Bellingham, WA, Saturdays at 10 A.M.
KCMJ, Colorado Springs, CO, Saturdays at 2 P.M.
We Dream in 3D Tour Stop, Austin, Texas
SaulPaul visited the Freedom School in Austin, Texas to share his book, Rise, featuring inspirational lyrics, to the children attending this special literacy and life changing summer program. The day started out with SaulPaul reading his book, Rise, aloud to the kids. The students were quickly attracted to the bright and colorful images found on the pages of this new book.The book, Rise, is named after SaulPaul's popular song. He was especially excited to brings the lyrics to life with wonderful visual and colorful images that speak to an ethnically diverse audience. Once SaulPaul finished reading, the kids sang along to the song. After all this, SaulPaul performed songs for the kids featured from his new album, We Dream in 3D. It was an inspiration for the kids to continue read and do well in school so they can follow their dreams.
The Freedom School in Austin is a summer program for children to advocate them to become future leaders. It deepens the community's investment in children, and the program helps boost a child's motivation to read. It also helps promote more positive attitudes towards science, technology, engineering, the arts, and math.Freedom School serves children who most need and yet can least afford summer learning opportunities. Championing the cause to defeat summer learning loss and giving every child an opportunity to succeed is the foundation of  Freedom School.
We Dream in 3D Tour Stop, Atlanta, Georgia
SaulPaul brought lots of energy and live music to the youth center at the Salvation Army KROC Center in Atlanta, Georgia. The performance got the kids up and active for some of SaulPaul's most popular songs. SaulPaul had a few volunteers who jumped in to help teach the Texas Two Step, and the kids enjoyed doing the Hula Hoop as well to SaulPaul's song, Do that Hula Hoop.This performance is a part of SaulPaul's We Dream in 3D Summer Tour. Included with the performance was a reading of SaulPaul's children's book, Rise. The book is both colorful and full of inspirational messages not only for youth, but for their families as well. Even the song, Rise, which the book is based off of, was performed here.His newest album, We Dream in 3D is some of SaulPaul's most popular songs remixed, re-imagined, and includes a few special guests. All of it is to inspire children and even their families with SaulPaul's unique blend of singer-songwriter and rapper with his guitar and loop pedal.
SaulPaul Shares a Preview of New Album, We Dream in 3D, at The Infamous Musician's Woodshed
Fresh off of his Pacific Northwest Tour, SaulPaul was excited to return and play at The Musician's Woodshed, a renowned location for the music community in Texas. SaulPaul took the stage for an intimate show at The Musician's Woodshed.
With a packed room, listeners where eager to hear some of SaulPaul's classics that he has remixed with children's voices which are featured on the new album, We Dream in 3D. One of the singers featured on the album was in the house and she took to the stage with SaulPaul.
Performing the song, Rise: The single off the soon to be released album, We Dream in 3D. Featuring SaulPaul's most popular songs remixed with children's voices.
SaulPaul will continue to share music from his new album, We Dream in 3D. He will perform throughout the country with several shows scheduled in Texas and throughout the country. "I am an equal opportunity encourager and I want to make sure young people here my music. With all the challenges they face daily, they should be encouraged, inspired and entertained… and that is just what I did with this new album, We Dream in 3D."
There were several families in the audience with their children who also attend the Musician's Woodshed music school.  SaulPaul was excited and the crowd was as well!!!
SaulPaul Enhances Interactive Learning As Resident Artist Musician at Local Elementary School with We Dream in 3D Album
Musician with a Message, SaulPaul, empowered youth at a local elementary school as the guest artist <musician> resident for a 3 day dynamic and engaging learning experience for the entire school.
On the first day, students from Kindergarten to 5th grade, learned songs from SaulPaul's newest children's album, We Dream in 3D. From the title song, We Dream in 3D to some of his signature songs, including "Rise" and "Mama." With each new song, they explored themes relevant to their life experiences and their future success.
By day 2, the students from each grade level learned and has already started to finalize their dance moves to prepare for a school wide assembly for day 3. On the last and final day, SaulPaul's artist residency ended with a special performance by SaulPaul, along with the kids singing and dancing to SaulPaul's hits, such as Rise, Encourage Me, We Dream in 3D, and Si Se Puede. Each session explored themes related to leadership, anti-bullying, self-confidence, self-awareness, self-management, social awareness, relationship skills and responsible decision-making.
Elementary School Artist Residency with SaulPaul Integrating Social and Emotional Learning Skills with Music and Movement.
SaulPaul was excited to create this interactive experience, which includes his curriculum that deconstructed some of his most popular songs and integrated empowering lyrics, engaging movement and the meaning behind the music. Each class experienced a music and movement journey integrating social and emotional learning and development.